Generational Children & Family Evangelist
Sean W Smith is one of the world's leading communicators for children & families. His itinerate speaking ministry & notoriety as one of the top Christian Songwriters for Children has seen him work alongside 100's of Churches, Schools & Organisations around the world including The Billy Graham Association, Hillsong Church, Operation Christmas Child and many others. Using cutting edge music and life experience as a parent and teacher, Sean connects powerfully with children, adults and teenagers through his dynamic and incredibly unique itinerant ministry!! Sean speaks into the hearts of primary schoolers, church congregations & conferences, equipping and empowering them with practical keys to help the next gen win!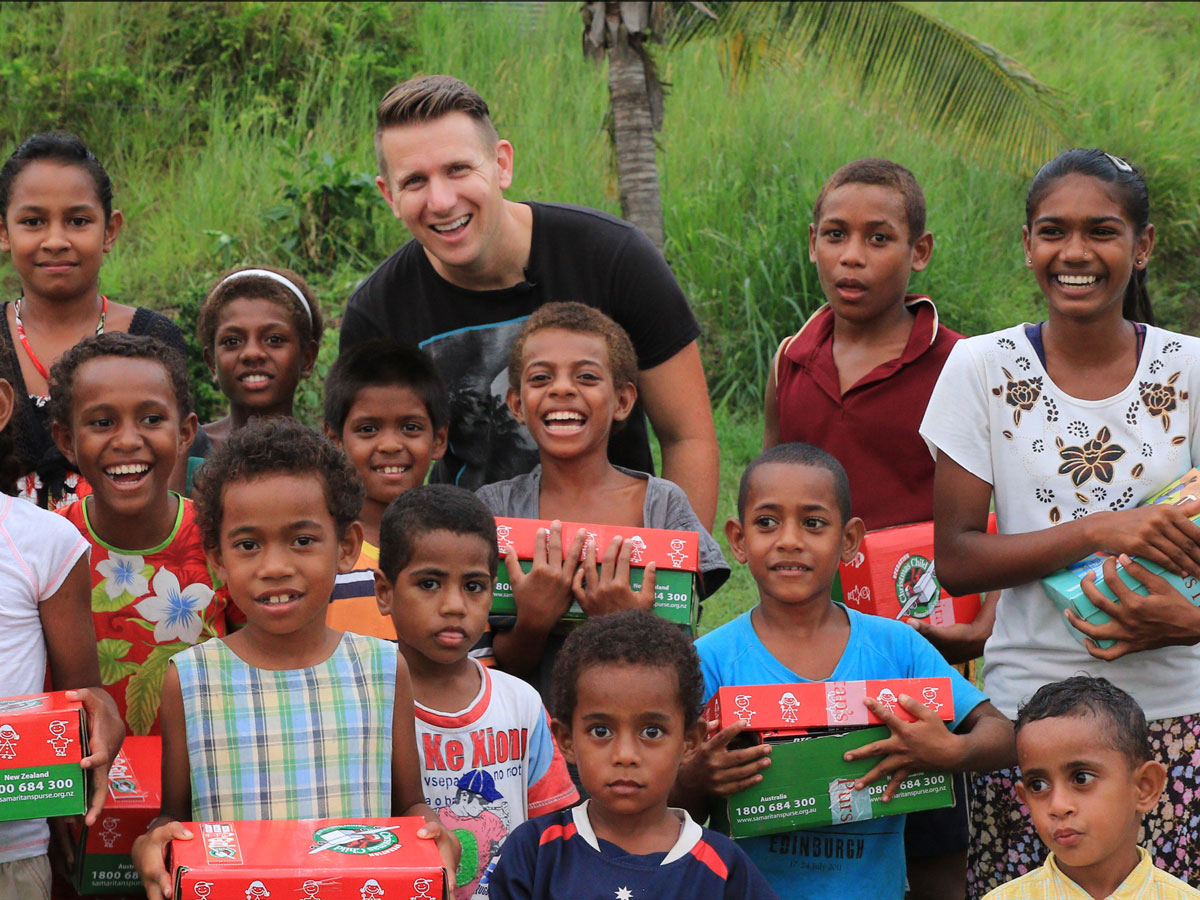 Half a million kids impacted (and counting…)
Alongside his family, Sean has a huge heart for building into children and families through music and the Word of God. As a full-time itinerate minister, Sean brings a unique view of the world in which we live. Today, Sean travels the globe sharing his music and ministering to tens of thousands of families every year in schools, churches and conferences. Sean has performed to nearly half a million children in more than 500 schools and 350 churches worldwide, as well as released seven christian kids albums independently since 2008.
"One of the things I believe God has called and equipped me to do is encourage and help grow strong Godly families. Never before have our children's identities, moral belief system and the value of family been so under attack by society. I believe God has laid on my heart to invest into our children and families to ensure we intentionally build and create a generation of young children who know their identity in Christ and parents who build their children strong in and on God's word!" - Sean W Smith, Australia's only Christian kids recording artist.
....I believe God has laid on my heart to invest into our children and families.....
A heart to encourage children
Sean has spent eight months each year for the past seven years travelling around Australia and the rest of the world determined to help build children and their families up and teach them how to make Jesus their 'number one'! Through his music, he leads the way in a new generation of praise and worship that powerfully connects with children of all ages and backgrounds. From rockin' praise anthems to fun songs packed with catchy, easy-to-sing melodies, his music can be heard blasting from radio stations, classrooms, churches and families' cars around the globe.
BOOK SEAN
Sean has a heart for building into and encouraging the children and families in your town or city at your special service, incursion or event. Sean can bring his unparalleled ability to uplift and connect to your next:
SCHOOL: Christian and/or values-based performance
CHURCH: Generational Family service, Children's Ministry, Carols, Family Concert & Kidmin Training

CONFERENCE: Special guest Minister/performer for children

Find out more:
Turn your next event into a memorable one - through Sean's powerful, modern and engaging style! Check availability and bookings here: Contact
Transform your family atmosphere - bring Sean's music home: Albums