Generational Children & Family Evangelist
Sean W Smith is one of the most sort after Children & Family Evangelists in the world today!
Sean travels the globe infusing faith into families, equipping parents with Godly strategies for raising world changing kids & powerfully transforming children & families lives through the power of the Word & the Holy Spirit. Based out of Influencers Church Australia under the leadership of Ps Ashley & Jane Evans, Sean's mandate to 'Help the next generation win', has seen God move powerfully in the lives of over 500,000 children & families through his Dynamic & Totally captivating:
– Mega Church Family Service (Kids, teens & adults all together)
– Children's Ministry Services
– Parenting Seminars/Kids Leaders Training
– Primary School Assemblies
PLACES SEAN HAS MINISTERED AROUND THE WORLD
Sean's unique ability to connect and engage with children, teenagers & adults (all at the same time), has allowed him to speak and minister at some of the most significant churches, schools and faith based organisation around the world:
– The Billy Graham Evangelistic Assoc
– Operation Christmas Child
– Hillsong Conference Sydney
– Rivers Church SA (Ps Andre & Wilma Olivier)
– Influencers Church Atlanta USA (Ps Ashley & Jane Evans)
– Lifepoint Church AUS (Ps David & Donna Hall)
– Calvary Christian Church (Ps James & Sam McPherson)
– Kingdom City Church (Ps Mark & Jemima Varughese)
– Life Conference NZ (Ps Paul & Marie DeJong) and many many others.
BOOK SEAN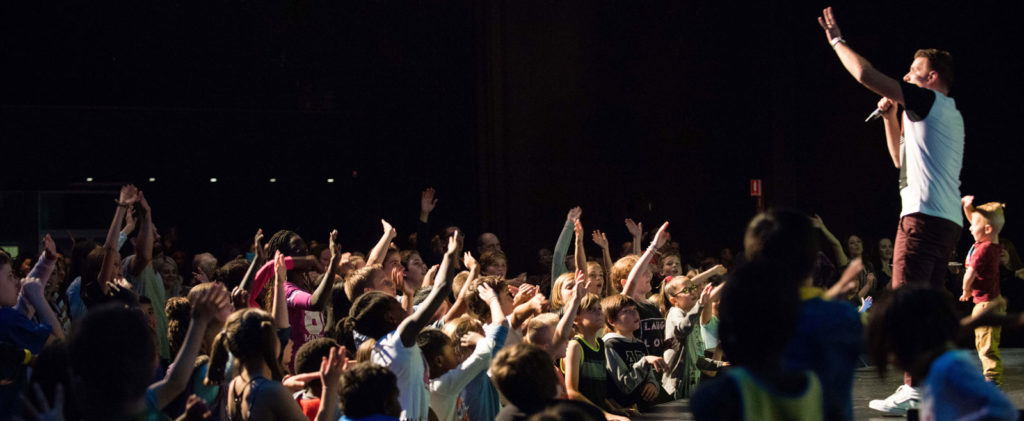 THE VISION
"One of the things I believe God has called and equipped me to do is encourage and help grow strong Godly families. Never before have our children's identities, moral belief system and the value of family been so under attack. I believe God has laid on my heart to invest into our children and families to ensure we intentionally build and create a generation of young children who know their identity in Christ and parents who leave a legacy for their children to follow!"
In the past 7 years Sean's ministry has directly impacted almost 500,000 people, and seen more than 2500 decisions for Christ. The vision for the next 7 years is for a 7 fold increase – 3.5million people impacted by 2023! To Partner with us in reaching children & families across the globe, please visit our GIVE page. Sean resides in Adelaide, Australia with his beautiful wife Rina and their 2 precious children, Tyson & Taylor.